Join in September - 1st Month is just $1
Spotless Shine,
Every Time
State-Of-The-Art
Facility
Boarding Pass
Unlimited Wash Club
Crystal Clean
Auto Spa
Crystal Clean Auto Spa serves Middle Georgia with convenient locations in North Macon and Bonaire. Our wide service offerings and monthly memberships make your car wash experience the best it can be.
Moisture Absorbing Towels Available
Hands-Free Car Mat Cleaners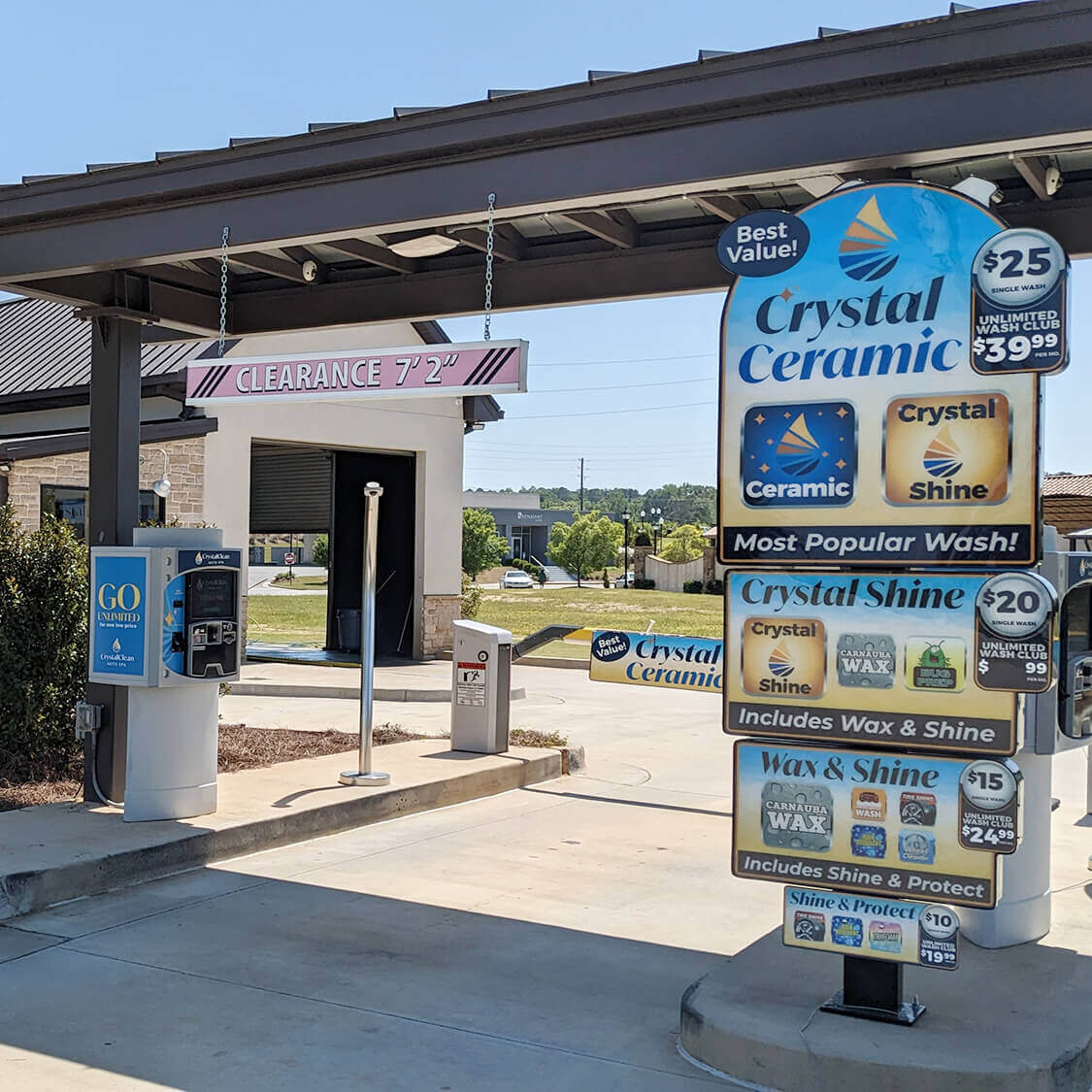 Save Money With Our Memberships
Do you find yourself at the car wash a couple of times a month or even more? Crystal Clean Auto Spa is excited to offer memberships to our Boarding Pass Unlimited Wash Club. There are several levels available, all with no contracts or commitment!
Our Car Washes
With four different levels of single washes, there is sure to be one that fits the needs of your car and how you want it to look. Free vacuums and other maintenance and cleaning materials are available after every wash – no matter the price point you choose. Our washes are backed by innovative technology and the latest in cleaning, shining, coating, and drying practices.
Do you have any questions about becoming a member?
Convenient Locations In Middle Georgia
With a car wash in North Macon and another coming soon in Bonaire, we are equipped to serve you! Visit us for first-class service and an even better deal.
Join Our Team!
Crystal Clean Auto Spa has earned our reputation for excellence by having a personable, hard-working, and dedicated team of employees that make the car wash experience anything but a chore. We're always looking to expand our team and service as many individuals as we can. Send us an application today!
Car Wash Gift Cards Available
We also have gift cards available at each location for the clean car lovers you know! Our gift cards are a perfect way to show someone you care – or that they need a car wash! Call 478-227-6566 or visit your closest Crystal Clean Auto Spa to purchase a gift card.
Ceramic X3
The three-step process produces an unparalleled polished look
Bonding at a molecular level, the CERAMIC X3 coating forms a durable shield that is resistant to dirt, bugs, bird droppings, contaminants and water.